Back
FutuRx – Groundbreaking Therapeutics Developments
Biotechnological incubator FutuRx invests in developing groundbreaking drugs, and bridges between science and industry. Thanks to a meticulous work environment, a sophisticated laboratory, and the multidisciplinary support of young companies –we will hopefully witness new life-saving drugs.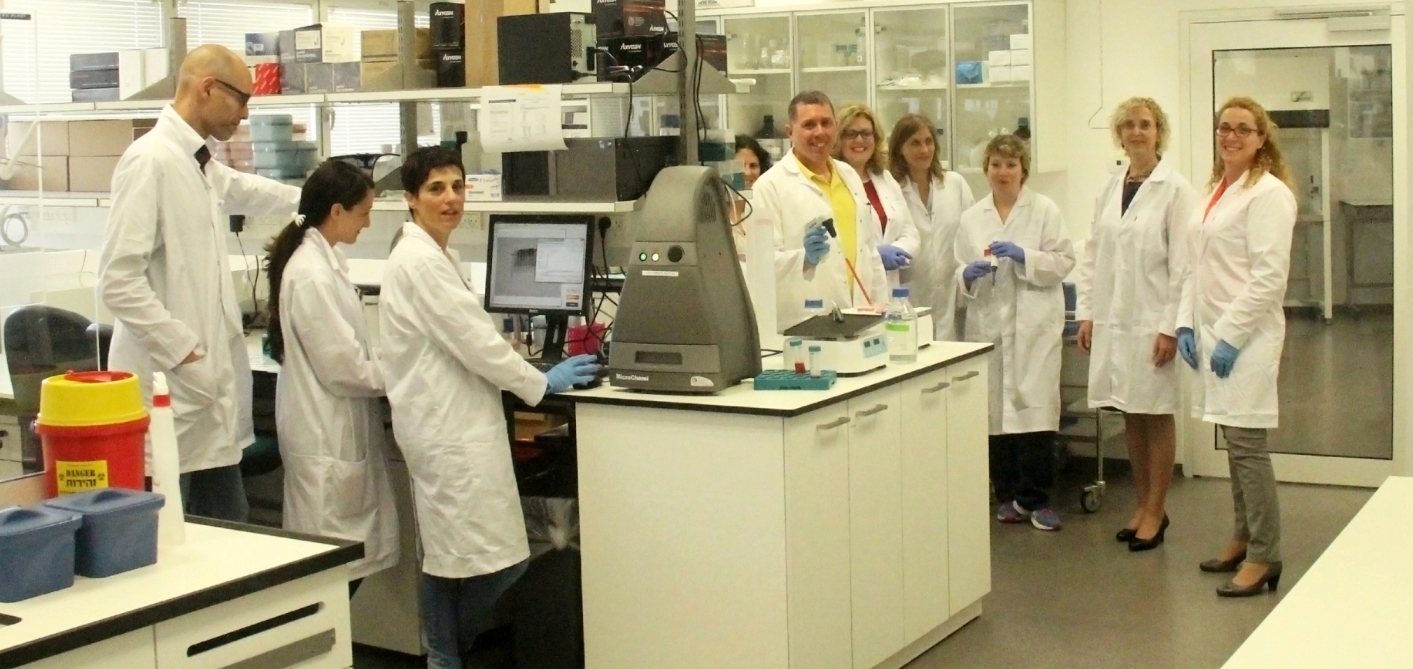 The XoNovo, Pi Therapeutics, and HepaRx teams in the FutuRx incubator's new laboratory.
Pharmacies and hospitals carry a wide range of drugs. They all hit the shelves following an arduous process of technological development, extensive clinical trials, a multitude of comprehensive tests, and approvals by official regulatory bodies. These drugs have more than the development and approval process in common. They also share a myriad of patients suffering from diseases that propel science to exert itself, to seek, and to ultimately find suitable drugs.
But what happens when only a handful of patients suffer from a particular disease? In such an instance, will resources, knowledge, and manpower be invested to find the long-awaited drug? The answer is embedded in the label of these diseases – 'orphan diseases,' that have no father, no mother, and no treatment. XoNovo has decided to develop a drug for one of these orphan diseases, Batten Disease, which causes cerebral degeneration in children. CEO Dr. Liora Braiman-Wiksman explains, "These are children who at age five-six begin to lose their eyesight, their motor skills deteriorate, they become bedridden, and they suffer from seizures and dementia. They ultimately die by the time they're 18-20 years old. It's a rare disease, and is usually asymptomatic until age five. There are no prenatal tests available to detect the disease. Even more horrific is that since this is a genetic disease, if one child suffers from the disease, there's a chance that the siblings will suffer from it as well.
"Official data are collected from roughly 5,000 known sufferers in the United States, but it is estimated that there are far more sufferers than this. This figure includes children who begin to lose their eyesight at age five, and their doctors merely suggest eyeglasses because they are unfamiliar with the disease and its indications," explains Dr. Braiman-Wiksman.
"Our drug cannot replace the gene responsible for the disease, but we hope that it will be able to slow disease progression and provide a better quality of life for children suffering from it," states Dr. Braiman-Wiksman. "The drug contains a small molecule that facilitates autophagy– a process of intercellular regeneration wherein the brain recycles its own waste into new building blocks for cells. A disruption in this regeneration process is one of the causes of cerebral degeneration disease.
"We are currently in preliminary developmental stages and are conducting trials with stem cells for the comprehensive examination of drug efficacy and mechanism of action. We hope to approach the FDA next year and progress to clinical trials. Our work is fulfilling– both a calling and a learning process. Of course, we strive for better results, but the journey teaches us so much, not only about science and development, but also about tackling obstacles, taking risks, and solving problems. This process has a lot to offer for any individual working in the field.
"None of this would be possible without the support of the Technological Incubators Program and the Office of the Chief Scientist, Ministry of Economy. The incubator affords us the opportunity to implement Professor Kenneth Hensley's idea from OMRF (Oklahoma Medical Research Foundation) to move forwards to reach our goal. I must point out that FutuRx support exceeds administrative and financial support. Incubator professionals also provide scientific, drug-development and business support, as well as assist in strategy building. This is a joint effort that includes many people who believe in the process, and who work hard in order to succeed. I feel that everyone here at FutuRx is an integral part of XoNovo," says Dr. Braiman-Wiksman.
A Bridge between the World of Science and the World of Industry
XoNovo is the first company to have joined FutuRx, an incubator that partners with OrbiMed – a global biomed venture capital fund, and two international pharma companies – Johnson & Johnson, through Johnson & Johnson Innovation - JJDC, and Japanese Takeda, through their investment fund Takeda Ventures Inc.. Pharma companies understood long ago that in order to make progress and to take part in innovative technological developments, they would need to invest early on (Early Stage Innovation), despite the high risk that this would entail. "Our biotechnology incubator is a tool for minimizing this financial risk," explains Incubator Manager Dr. Einat Zisman, who brings roughly twenty years of experience in implementing technologies from academia.
"We can ''grow' companies here from their inception. FutuRx is an incubator that bridges between the world of science and the world of industry. It understands how to recognize the potential discovered in scientific research, and to develop this potential into medical implementation in terms of finance, business, and commerce. We know how to connect between businesspeople, financial personnel and scientists, in order to leverage the invention to the greatest extent possible, and to turn it into something useful and lifesaving.
"The incubator's great advantage is its partners," states Dr. Zisman. "Our partners are highly involved in the process of project selection, and we consult with them on leading trends in the treatment of various diseases, suitable treatment modalities, regulatory restrictions, and more. These understandings are translated into work programs that we construct for every young company operating in the incubator. Even in later stages, we employ the knowledge and expertise of our partners – they have the ability to connect us with leading researchers in the field or with regulatory experts, who know, for example, how to meet the FDA criteria for an IND submission.
"These principles are also evident in the fact that our partners include two leading international pharma companies – Johnson & Johnson and Takeda. Our goal is to develop clinically valuable and sustainable companies developing financially viable technologies, even if these technologies are not included among the pharma companies' fields of interest, because as far as they are concerned, this is an investment. While the three incubator owners do not have first rights on the incubator's developed technologies in the start-up companies, partners will enjoy these companies' successes through their investment (in stocks) in these companies. Therefore, their desire to help us promote these companies with the use of their research and development capabilities is indisputable. Our goal is to do everything in our power to help these young companies evolve, grow, and continue to raise funds needed for the development of their drugs. With this purpose in mind, the partners also support forming connections with other investors and pharma companies," she explains.
Chief Scientist Avi Hasson states that "The most recent tender indicated the extent of the program's interactivity, while reputable business and finance companies contended for the right to operate the incubators."
"We consider the Chief Scientist a full partner," clarifies Dr. Zisman. "While he does not own shares in these companies, he has a monetary impact. His support amounts to up to 85% of the basic budget, and in our case, this basic budget comes to roughly two million dollars within a three-year period. He also has an impact from an operational perspective, due to his influence on project selection and project milestones. The Chief Scientist and the incubator manager are a particularly important partner, and the support they provide facilitates the implementation of the State of Israel's innovation potential at a point where risk is high and success is not yet guaranteed. Israel offers more than the highest level of technological initiatives and medical and academic excellence. It also offers a convenient and reliable work environment for foreign investors, networking, and financial understanding that improve partners' performance."
A Sophisticated Laboratory with International Standards
Since the establishment of the FutuRx incubator in Ness Ziona about a year and a half ago, four young, innovative companies have started operating under its umbrella, and three more companies are slated to join. "We work meticulously," stresses Dr. Zisman. "These companies were selected from over three hundred projects that we've examined so far. We rejected most of these projects, but we met with about 20% of the inventors and offered suggestions for their continued research to facilitate potential future adoption of their project. These suggestions included critical experiments that will afford a better understanding of the MOA (Mechanism of Action), feasibility of a model that is more relevant for industry, or a comparison to existing leading drugs. We are in touch with the academic institutions, primarily through the TTO's (Technological Transfer Offices), and incessantly scout for groundbreaking technologies backed by innovative and extensive science.
"We hope to establish four-five companies a year, amounting to thirty-forty companies throughout the years of the tender, all in early stages of drug development. We aim to accompany them throughout the process in terms of both product and team quality. Within the framework of the incubator, not only are we responsible for scientific and business development support, we also teach the companies' CEOs, who are highly experienced in the early stages of drug development, but usually less so in managing companies. We mentor them with presentations to the board of directors, understanding financial reports, and preparing the company to approach regulatory authorities and to raise funds. We provide them with everything they need when they mature and leave the incubator. Some training also includes lead scientists in the start-up companies who mostly have little experience in the industry, so that in time those who have motivation and ambition can advance and become part of the team we can access to appoint future managers," says Dr. Zisman.
While this isn't the Chief Scientist's only biotechnology incubator, the FutuRx incubator was built exclusively for this purpose. It is adapted for biotechnology projects that require a big budget and long, continuous attention, with the incorporation of a broad support system and definitive, professional knowledge. "One of our most notable advantages over other incubators is the newly built, well-equipped laboratory – over 300m2," notes Dr. Zisman. "In addition to the open-space work area designated for molecular biology, the laboratory also includes rooms for chemistry and analytics, for cell cultures, and for microbiology under standards that do not exist in other incubators. For example, there are rooms kept under low atmospheric pressure to block any pathogens or hazardous materials from exiting the environment, rooms kept under high atmospheric pressure to reduce the likelihood of contamination, and suitable filters to block infectious or other hazardous materials from leaking into the environment. Safety regulations are different here than they are in regular office environments, and environment control is critical – flammable chemicals are stored in fireproof cupboards, gas balloons are stored in separate cupboards monitored by a central control and warning system, etc.
"Meticulous implementations of operating and reporting standards are clearly important safety measures, but they are also important in terms of the quality standards in which experiments are conducted. For a young company to exit in three years and to successfully pass due diligence of large pharma companies and relevant venture capital funds, industry-standard laboratory notebooks must be presented. Therefore, in advance, all laboratory notebooks are kept according to industry's regulatory standards: electronic documentation of result output, double signatures, etc. Success in the laboratory phase is critical for companies operating in the incubator. In effect, within three years, with a budget of two-three million dollars, companies need to prove feasibility at least in terms of pre-clinical laboratory results in order to achieve a significant milestone, and for the company to advance to the next financing round. Clearly, there is nothing preventing partners from continuing to invest in a young company after the conclusion of this three-year period. The OCS encourages this and is willing to continue its funding in companies the partners strive to support.
"We seek groundbreaking science to facilitate the development of drugs addressing unmet medical needs. We want to rely on science and on understanding the pathology of the disease and its biochemistry for these drugs to be effective with minimum side effects," outlines Dr. Zisman.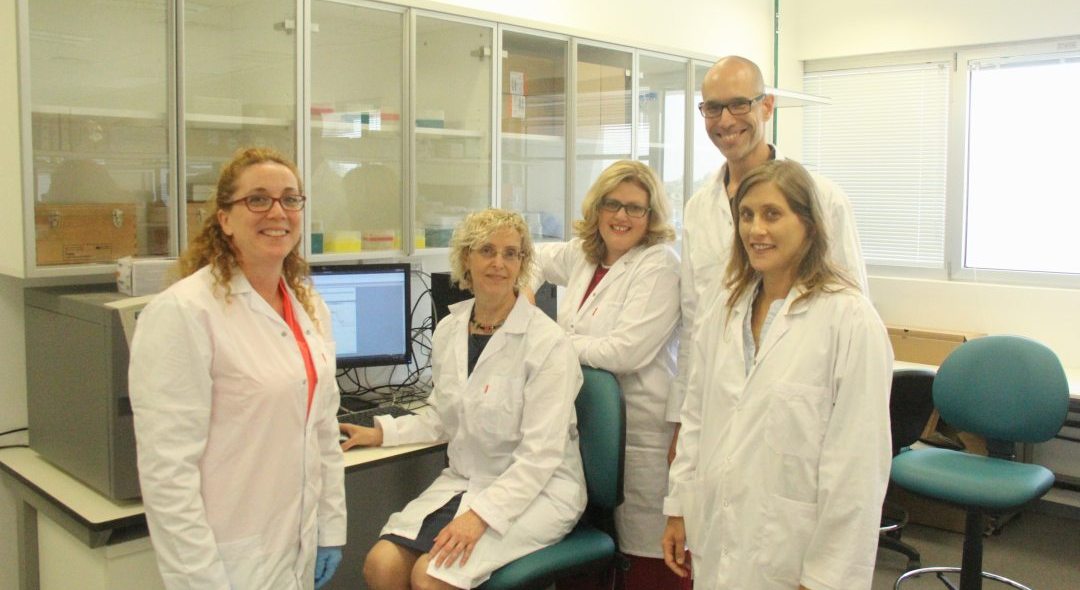 From right to left: CEOs Nili Schutz (HepaRx), Dr. Ori Kalid (Pi Therapeutics) and Dr. Liora Braiman-Wiksman (XoNovo), together with Incubator Manager Dr. Einat Zisman, and Preclinical and Laboratory Manager Limor Miara.
Small Molecules in the Treatment of Cancer
One example of a groundbreaking initiative that was adopted by the FutuRx incubator in its infancy is Pi Therapeutics, based on a license from Johns Hopkins University in Baltimore, Maryland through Pontifax. CEO Dr. Ori Kalid explains that the initiative focuses on the development of a potential drug for the treatment of MM (Multiple Myeloma). "The company began operations on March 2015, and employees were recruited about a month later. The project is at the early stages of preclinical development, where medicinal chemistry is required as a primary resource. Since there are no service providers in Israel who specialize in the relevant field for Pi Therapeutics, chemical development is being conducted in collaboration with an overseas sub-contractor, and we're performing biological tests in our laboratory in FutuRx.
"The innovation lies in the drug's mechanism of action that attacks the ubiquitin-proteasome pathway, which is responsible for breaking up proteins and for the control of many processes in the cell. This system is exploited by the cancerous cell to improve its chance of survival. Our primary focus is on MM, but later on, the company intends to expand to other cancers as well. In terms of MM, the drug we're developing is slated to overcome the tumor's resistance to existing leading drugs on the market. We have promising results in preclinical models in mice, but much ground needs to be covered before we can test on humans.
"Our goal is to complete preclinical development in the incubator within the three-year term. Of course, the Chief Scientist is involved in every step of the process – including the approval of the work plan and budget, supervision throughout the process, and approval of the company meeting crucial milestones so it can continue its three-year plan," explains Dr. Kalid.
"While the OCS's policy is not to steer industry towards a solution or a particular market," explains Anya Eldan, GM of Early Stage Companies and Technological Incubators at the OCS, "we recognize the fact that biomed or cleantech companies need far greater resources to reach significant financial milestones, because they require more time for development. Therefore, the budgets allocated for these companies are higher than budgets allocated for ICT companies, for example."
Support Unparalleled to Start-ups
HepaRx is also in its early stages and works under the umbrella of the FutuRx incubator. "Our project is based on a protein called Heparanase known for its involvement in a range of cancers, particularly in the relationship formed between the cancerous tumor and the 'healthy' environment in which it grows," explains CEO Dr. Nili Schutz. "Our goal is to develop a small molecule as a Heparanase inhibitor to serve as a cancer drug. We're currently prioritizing the potential indications, and might focus on pancreatic cancer as our top priority and on lung cancer as our second priority. At the moment, neither of these cancers has drugs that are effective in the long term. We're currently at the stage of searching for the lead molecule.
"Clearly, there is significant advantage in us launching such an important project under the umbrella of the FutuRx incubator. It provides us with support unavailable to start-up companies. This support goes beyond comfortable offices and modern laboratories – which are important in and of themselves – but support is primarily offered in every field possible – guidance of research management on a weekly basis, joint decisions, and building development and business strategies, additional professional expertise, and assistance of the incubator partners. In addition, the fact that the incubator homes in on pharma and on drugs and not on medical devices as is the case with several other incubators will help us focus and succeed. In effect, our goal is to reach IND by the end of our allotted three years, with the possession of a lead molecule good enough for use in human clinical trials," explain Dr. Schutz.
While technological developments in XoNovo, Pi Therapeutics and HepaRx have a long and difficult road ahead, thanks to innovation and hard work on behalf of various companies operating under the FutuRx incubator and incubators like it – it won't be long before some of these diseases will no longer be 'orphans.'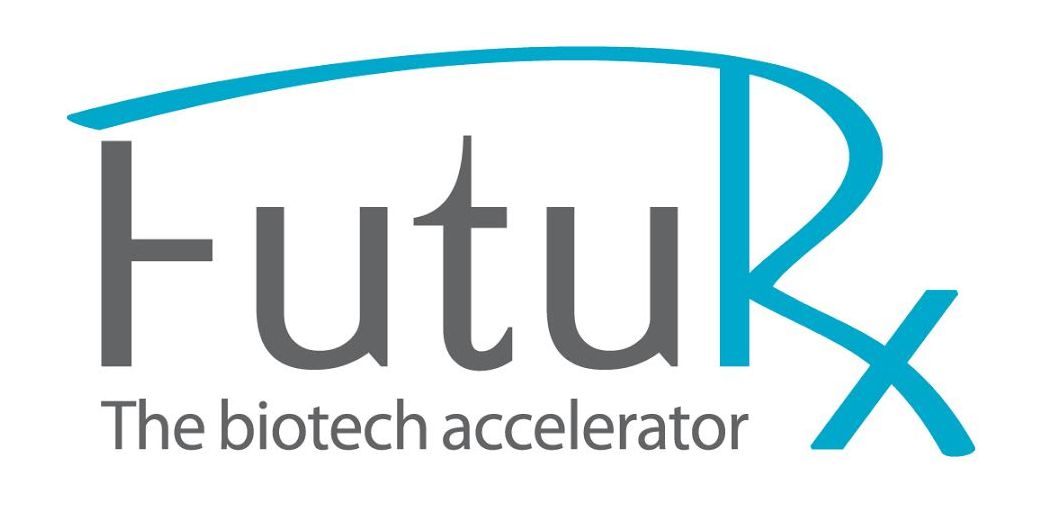 Shareholders: OrbiMed, Takeda Ventures Inc.,
and Johnson & Johnson Innovation- - JJDC
Areas of investment: Bio-pharma
Incubator Manager: Dr. Einat Zisman
Address: 2 Ilan Ramon, Ness Ziona Science Park
Phone number: 972-8-9553100
Email: info@futurx.co.il
Website: www.futurx.co.il