Back
Collaboration with Europe has a New Horizon
77 million euro! This is the sum that will be allocated for research, industry and academia in the framework of Horizon 2020 – the European Union's R&D program. Israeli initiatives that have already entered the European program are proof that Israeli innovation soars towards new heights and achievements.
Our facial expressions and body language convey what we feel and think, but in a few years – they will also be able to affect the digital devices that surround us. In cars, for example, there will be a small sophisticated processor that will recognize driver fatigue and will alert drivers before they fall asleep. This same processor will also recognize hand gestures made towards the radio and will know if we want to change stations or lower the volume. When we use our cell phones, the processor will be able to recognize the phone owner's face and will release the screen lock for them, and will read users' eye expressions in order to determine their mood.
This processor's potential applications are vast and varied. Some of these technologies already exist in various forms. The new processor from the CEVA MM3000 family being developed by the Israeli company CEVA-DSP combines these and other technologies into one platform that will do it all – it will recognize faces, read mood, and understand user intent according to facial expressions and eye or body movement.
"The development of this innovative project is possible thanks to collaboration with various European companies through the Horizon 2020 program," explains Shay Adar, Director of CEVA collaborative programs responsible for company relations with academia. "The concept is full collaboration between factors in academia and companies developing various technologies that specialize in man-machine interface, and that seek to understand what users want in order to help them. In this manner, our processor will integrate several technologies and will offer a single platform with low energy consumption, whose cost to the consumer will be very low. In effect, we don't manufacture the processors ourselves. CEVA develops the technology and provides licenses for the use of the technology that we developed for companies that use it to create interesting end products to serve the end consumer."
"In the framework of this consortium, all of our European partner companies bring unique technologies to the table," notes Yair Siegel, Product Manager at CEVA. "The Swedish Tobii is a world leader in eye tracking; the Swiss nViso developed a model to identify emotions; the Swiss KeyLemon specializes in facial recognition; the Belgian Softkinetic developed a 3D camera and technology for identifying gestures; Harman, an American company with a subsidiary in Germany, builds entire systems including hardware and software designed for cars; and the University of Siena in Italy assists us in the field of interface. Collaboration with consortium companies will be conducted via emails, conference calls, and the use of a joint development platform. Furthermore, meetings will be held every three to four months at the offices of one of our partner companies. The development process is projected to be completed by the end of 2016."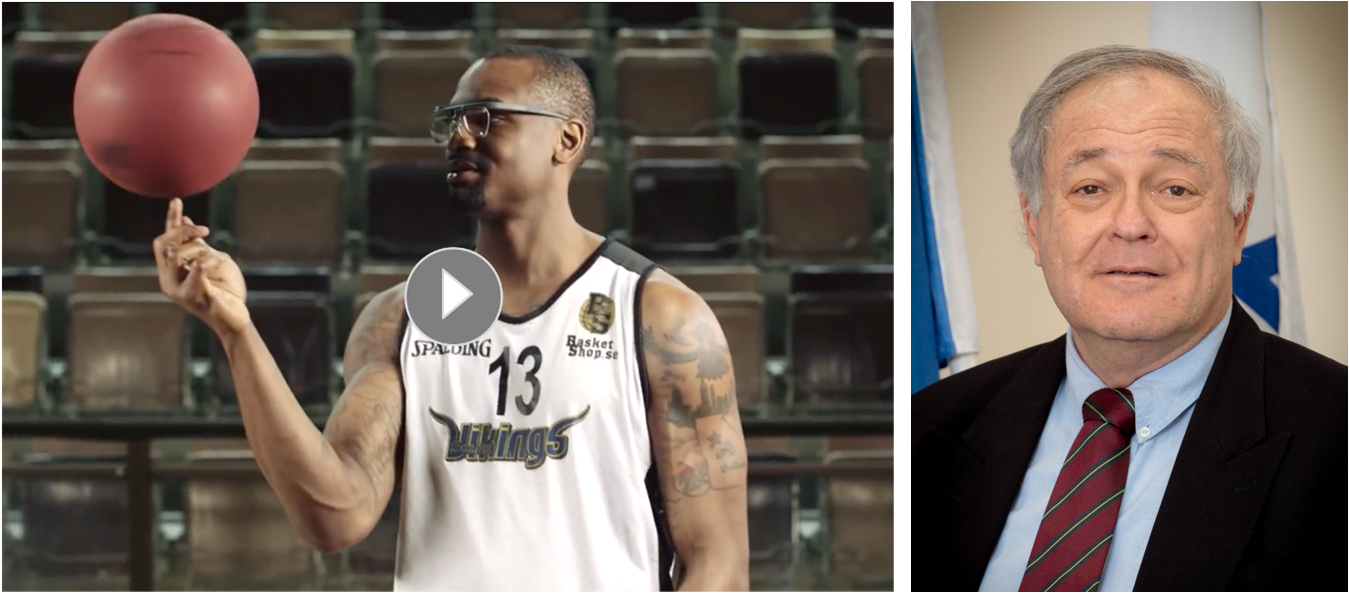 Pictured right: Marcel Shaton, General Manager of ISERD. link: Tobii Glasses 2
Gateway into Integration in R&D Frameworks in Europe
Recently, CEVA's sophisticated processor gained recognition and funding within the framework of Horizon 2020– the EU framework program for R&D launched in Israel in February 2014. EU framework programs for R&D are the most prominent among international scientific and industrial collaboration programs, and they constitute the primary funding factor of the ERA (European Research Area).
The current program – Horizon 2020 – is the eighth program, and it derives its name from its projected completion in 2020. The program has access to 77 million euro to be budgeted over the upcoming seven years for grants in research, industry and academia. Israel is investing about one billion euro into this joint fund.
Chief Scientist Avi Hasson: "In effect, this program opens the door for Israeli entities to strategic integration in the fields of research, development and marketing in Europe, and allows them to expand their global activity." With this purpose in mind, the program provides funding for the creation of consortiums, with at least three partners joining forces for R&D activities in industry, academia, research institutes, and public and private organizations – from both Israel and Europe. Participation in the program is relevant for any entity that can gain from taking part in global R&D processes – private entrepreneurs, established companies, research institutions, nonprofit organizations, startup companies and corporations.
Thanks to close joint collaboration between members in research groups participating in the program, everybody gains from exposure, from the creation of technological knowledge, and from working together with research institutes, industry, universities, suppliers, end users and European clients. In addition, companies selected to take part in one of these tracks are provided with a significant monetary grant at no cost and without sharing profits or future successes (and without relinquishing intellectual property) to be used in advanced research facilities and for accessibility to new European markets.
According to Chief Scientist Avi Hasson, there is a great deal of significance in research collaboration between Israel and Europe through the Horizon 2020 program. "This collaboration brings funding to Israel to leverage R&D, and allows us to belong to the current and future international arena of science and technology. EU budgets awarded as grants in Israel allow us to take part in international research, to collaborate with a range of researchers in Europe, and to advance innovation with applicable ramifications. This agreement encourages scientific collaboration and greatly contributes to Israel's reputation worldwide as a place for innovation, research and development," notes Hasson.
Israel's Investment Pays for Itself
Israel's participation in the Horizon 2020 program is directed by ISERD – the Israel-Europe R&D Directorate, which operates from the OCS and constitutes the national entity responsible for integrating Israel in the ERA. The Chief Scientist is the Chairman of ISERD's Steering Committee, which also includes the Ministry of Science, Technology and Space; the Foreign Ministry; and the Finance Ministry. Marcel Shaton, General Manager of ISERD, directed negotiations on the agreement of Israel joining the program following long, sensitive negotiations. "Israel is currently the only non-European member out of 40 countries, and nevertheless it participates in the scientific framework program as an associate member with equal rights and obligations," notes Shaton. "We achieved this as of right and not on sufferance. The significant contribution of Israel's innovative R&D industry has proven itself once again, and in the previous program we experienced a great deal of success. Membership fees paid by Israel in the previous program – the seventh – came to 535 million euro, but from our perspective, Israel received a significant return on its investment: 2,110 Israeli participants were given research grants totaling 840 million euro, and the knowledge the Israeli industry gained in the seven years of the program is estimated at roughly two million euro. Research is being conducted there that could award Israel a Nobel Prize in twenty years."
"This is the largest program in the world combining academia with industry," stresses Shaton, "while still considering the end consumer. For example, if one of the projects works on development in the field of public security, it can be teamed up with the police force which can be offered a grant in return for its help in developing the concept and adapting it to police requirements. In the seventh program, for example, many Israeli entities who are end participants such as Magen David Adom, the Holon Municipality, and the Tel Aviv Municipality took part in various projects. Our role is to bridge between various companies and entities and to explain how things work, without doing the work for them."
"Our challenge at Horizon 2020 is to increase Israel's participation circle in the R&D program and to work even harder for the integration of academia and industry. This program is more closely geared towards the market than ever before. It is in part more applicable, and in other aspects it develops the academic research. While Israel has succeeded in proving itself in earlier programs and has made significant contributions to R&D with Europe, I am convinced that Horizon 2020 will be even more innovative. This time, Horizon 2020's financial model is based on providing a full return on R&D costs and 25% overhead," explains Shaton.
Horizon 2020 offers three primary tracks. The first is excellence in science, and its objective is recruiting, encouraging and nurturing the most prominent researchers and scientists in academia for financial support: ERC grants for pure basic research (Blue Sky) for exemplary researchers of groundbreaking ideas, the MSCA (Marie Sklodowska-Curie Actions) supporting researcher mobility, and programs for the support of research infrastructures. The second track is industrial leadership, and its objective is to develop technology in the following fields: information and communication technologies (ICT), nanotechnology, advanced materials for industry, biotechnology, space industry, and innovation in small and medium-sized enterprises (SMEs). The third track is called 'company challenges,' and its goal is to encourage researchers and scientists to reach feasible breakthroughs in health, food, transportation, climate, public security, clean-tech, and social science and humanities.
For additional information on the program and the tracks it offers: http://www.iserd.org.il/?CategoryID=179
Transferring Data to the Consumer Quickly and Cheaply
An example of innovative development geared towards communications suppliers and serving the end consumer who gained financial support within the framework of Horizon 2020 is the radio wave technology for future cellular networks – fifth generation – from Siklu Communication. "We develop devices for wireless transmission backhaul in cellular networks," explains Shahar Peleg, Director of Product Management at Siklu. "Every cellular site should be connected to the cellular network center, but with an increase in the number of small sites in the networks, the complexity of backhaul communication has increased in turn, as has the arrival at every point in the network. Therefore, we are developing entirely automatic tools that allow quick, easy installation anywhere, saving on installation and maintenance costs. In effect, antenna installation can be performed by anyone, even without any technical knowledge, within a particularly short timeframe of 15 minutes.
"In actuality, we are offering an advanced solution for a range of media suppliers required to transfer information quickly from point A to point B, for example from the cellular base station to a network or internet supplier required to provide service for a business structure. In order to meet this goal, we have focused on millimeter waves in the relatively high frequency field of 60-70-80 gigahertz. Our products are also suitable for urban networks through which services such as municipal wireless, transmission to security cameras, etc. are provided," stresses Peleg.
"Our products are based on a range of technologies that we developed, headed by RFIC (Radio Frequency Integrated Circuit), the first of its kind worldwide," notes Yigal Leiba, CTO at Siklu. "Our system's largest investment was integration to silicon chips. As a result, we gained a cheaper product in relation to other existing products in the market, which is more reliable as well because it contains fewer components that can break down. Another advantage of our product is radiation directionality. Siklu equipment works with a narrow sheath, significantly decreasing the possibility of transmission to unwanted directions. Simply put, our project strives to improve the rate of cellular communication and to base it on millimeter waves in combination with scanner antennas and photonics infrastructure.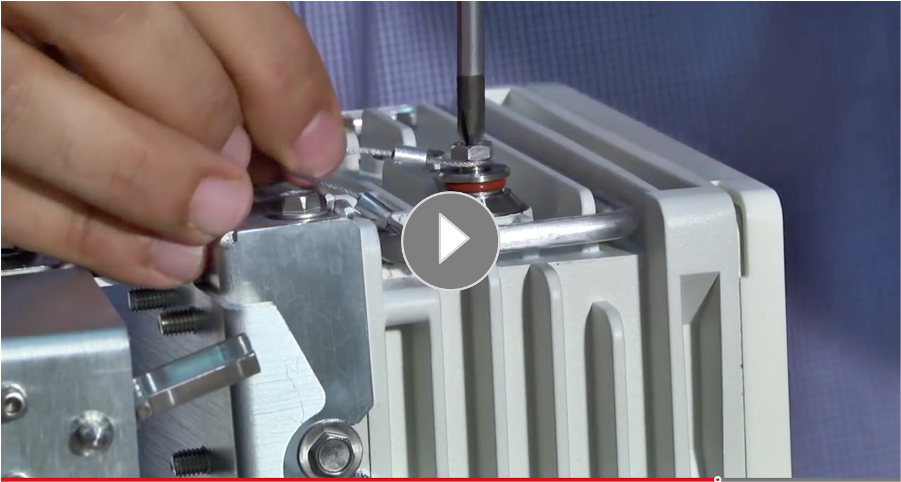 link: Siklu
"Our project in the Horizon 2020 framework is collaboration between Japan and Europe. We work together on fifth generation cellular communication. We have the productive synergy of universities, private companies, and cellular operators from each continent. All participants in the consortium constitute a link in this chain, from equipment suppliers for infrastructure suppliers to the end user. Siklu brings experience in millimeter waves and scanner antennas to the project, and the Europeans and the Japanese complete the technological aspect of photonics, optical fibers, theoretical research knowledge from academia, and an operational side," explains Leiba.
"The initiative is in its preliminary stage," summarizes Peleg, "but thanks to the support we receive from Horizon 2020, we believe that we can move forwards, and that cellular operators will understand the financial value of what it is we are offering."