Back
Drinking our own Champagne
"When joint R&D of a new product takes place, or adaptation of a product to specific markets takes the form of a joint undertaking – those relations are likely to last much longer. The commitment level is higher on both sides and therefore relations are more strategic by nature". Read more by Hannan Carmeli, Deputy Chief Scientist for International Affairs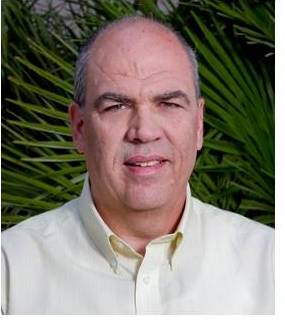 The charter of the Office of the Chief Scientist is to promote economic prosperity by means of technological innovation. I am a true believer in organizations drinking their own champagne (whenever possible). As such, innovation has to start from within.
My nomination to the role of Deputy Chief Scientist for International Affairs, is evidence of our ongoing efforts for self-improvement. This new role emphasizes the importance we all see in opening up to the world and sharing knowledge while getting access to external expertise, research labs, budgets and marketing data. This cross-pollination is beneficial to all parties involved as it leverages unique capabilities owned by Israeli companies while complementing them with access to important markets and disciplines. we plan to continue the quest for valuable tools such as these and support policies that will help you thrive and succeed.
The path to lasting accessibility to world markets and external knowledge goes through joint R&D carried out by parties in Israel and outside the country. Here is my claim – mere commercial cooperation between companies on both sides of the border, in which the Israeli company develops a product and the foreign partner promotes it to the market - while important, may prove to be rather tactical. If the Israeli company will find a better channel or if the channel company will find a better supplier – switching over to the alternative is a relatively easy choice.
However – when joint R&D of a new product takes place, or adaptation of a product to specific markets takes the form of a joint undertaking – those relations are likely to last much longer. The commitment level is higher on both sides and therefore relations are more strategic by nature.
Joint R&D is not easy – even between two teams within the same company, let alone between teams across borders and time zones. We will be constantly looking, together with other stakeholders, for ways to increase the likelihood of success. For example, encouraging an expert exchange program during the development phase allows key developers to spend a couple of months on the partner's premises working with their team. This will not only increase the likelihood of success, but will also ensure exposure to the other culture, best practices and other fun experiences. All in all, this will promote a lasting relationship between individuals and companies alike.
In this issue we focus on international cooperation in the R&D field, as well as on success stories of Israeli initiatives set out as part of these programs.
As we wrap up the 2014 fiscal year and conclude planning for 2015, I am looking forward to providing you with valuable tools and assets. We will do our best to complement the talk, by walking the walk.
Happy hunting,
Hannan Carmeli
Deputy Chief Scientist
Director of International Activities and Collaboration